Are you ready to party like it's springtime?
Then join us for the Great Spring Celebration Event at Game Theory Tables!
We've had some pretty amazing things happen this year, like our successful Kickstarter campaign and being one of the headline sponsors at Dice Tower West. And to celebrate all these exciting developments, we're throwing our first-ever Great Spring Celebration Event!

So what's this party all about? Well, we're unlocking a ton of value just for you! For a limited time only, you can configure your dream Origins Game Table and get some incredible upgrades for free.
Celebrate with us and transform how you spend quality time with friends and family! Get ready to party with the following amazing upgrades:
• Upgrade to a design template playing surface, ($199 value) FREE
• Receive FREE Accessories (Dice Tower, Tiered Tray - $357 value)
• Receive a FREE Showdown Throne ($379 value)
That's $700+ worth of additional upgrades, all for FREE! And the best part? All products are shipping extremely quickly to get you playing FAST!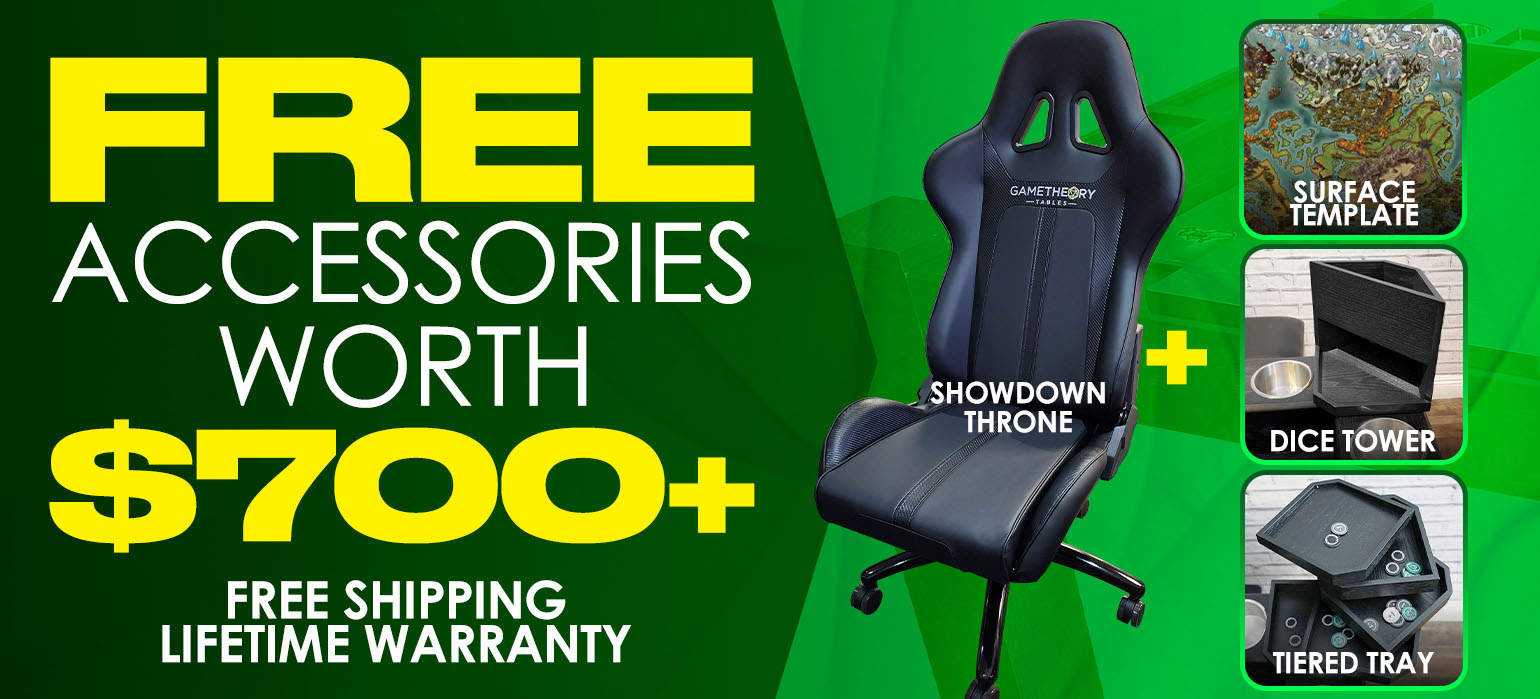 Save $249 - $349 On Origins Coffee Table or Ga,e Table for this limited time event.
Sign up to get exclusive coupon.
What are you waiting for? Celebrate with us at Game Theory Tables! Imagine never having to put your games away again. With our tables, you can simply pop on the dining top and use it like a regular table. And when you're ready to play again, just take off the dining top and let the games begin!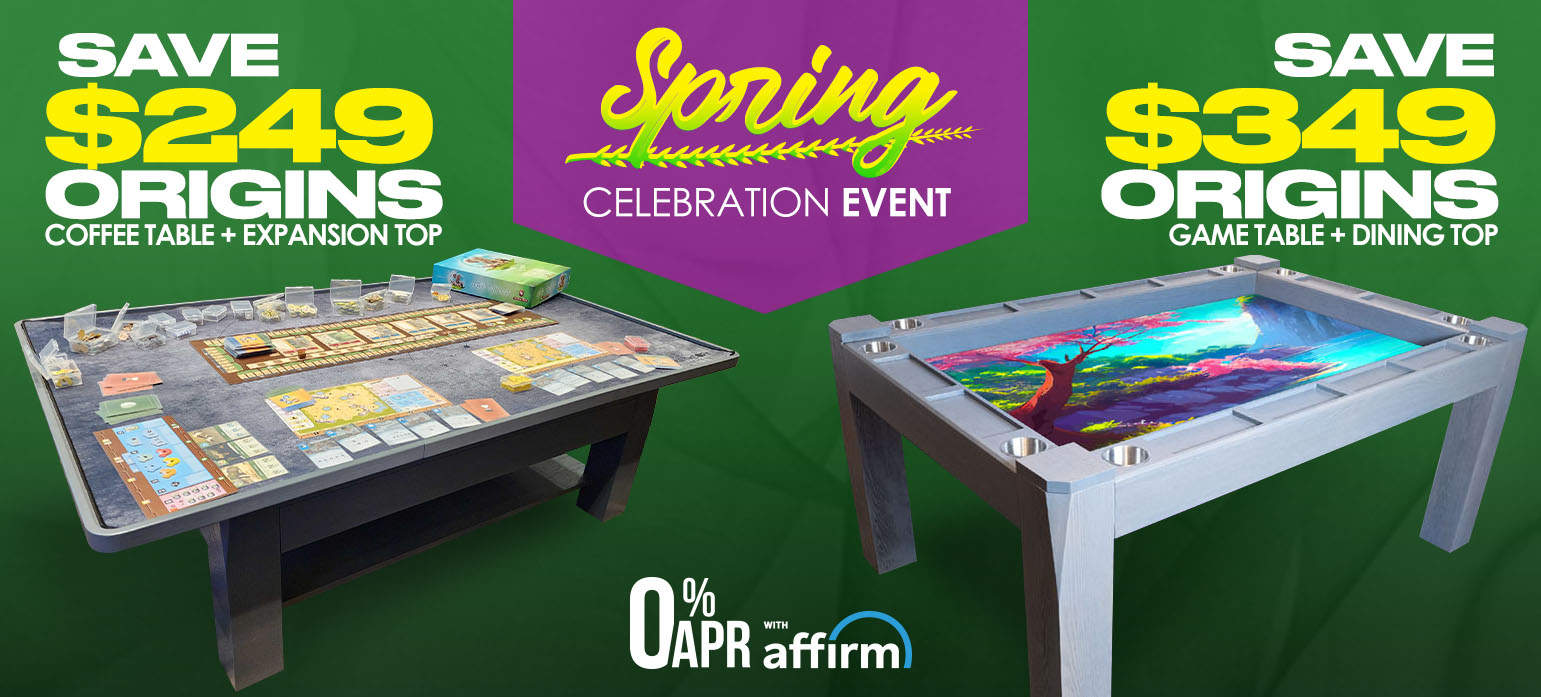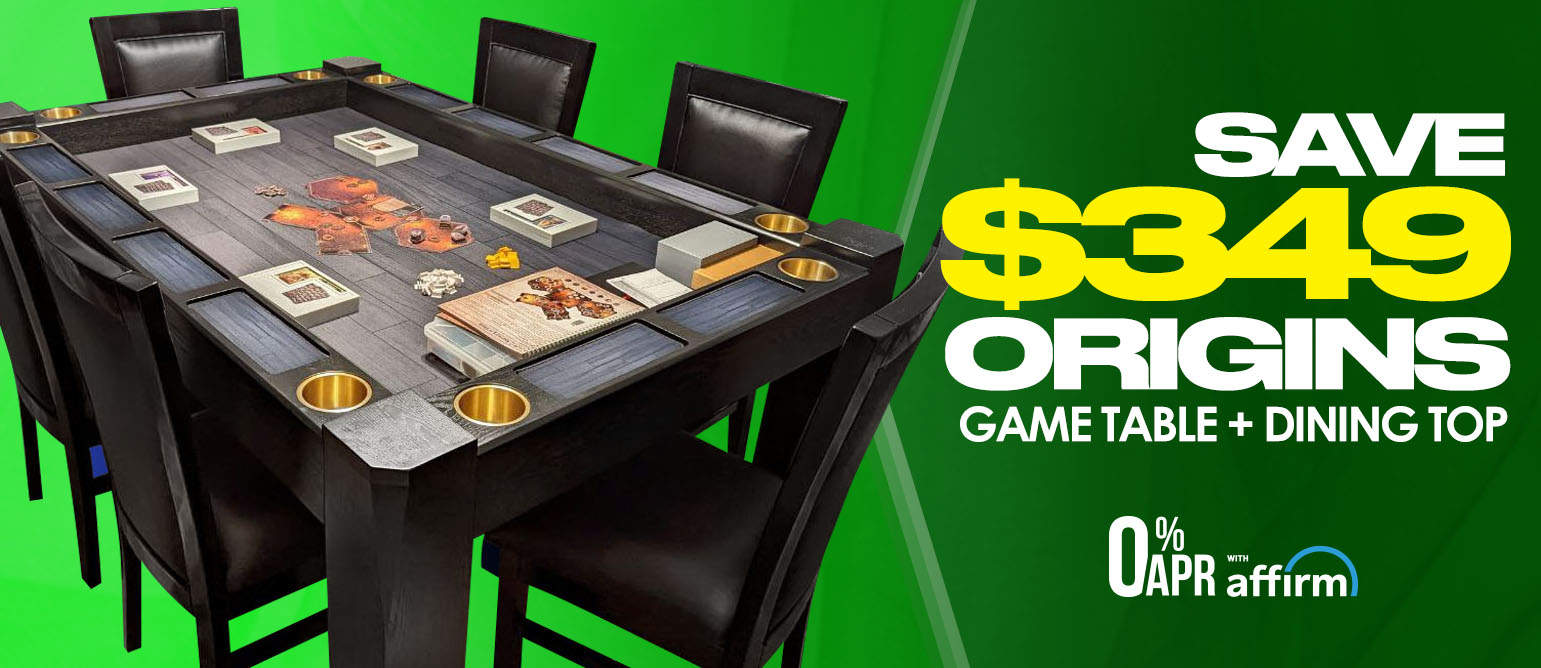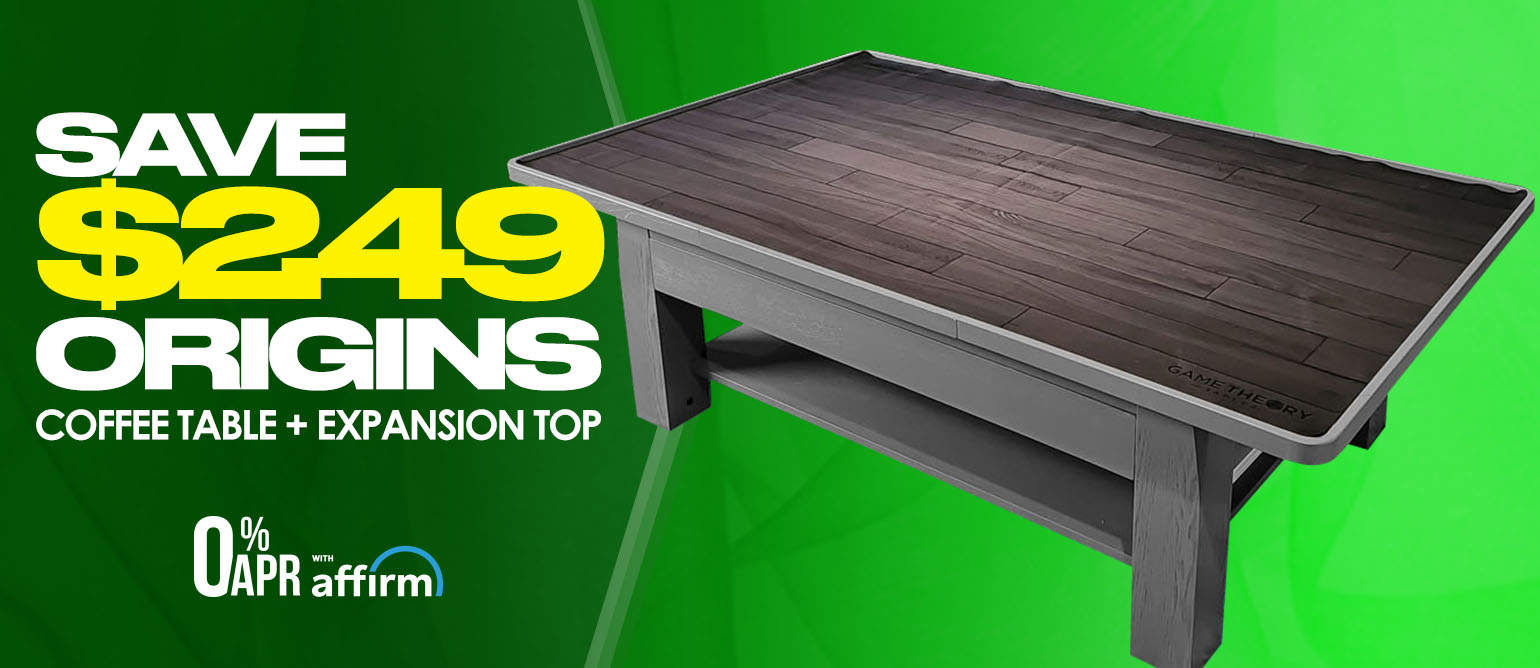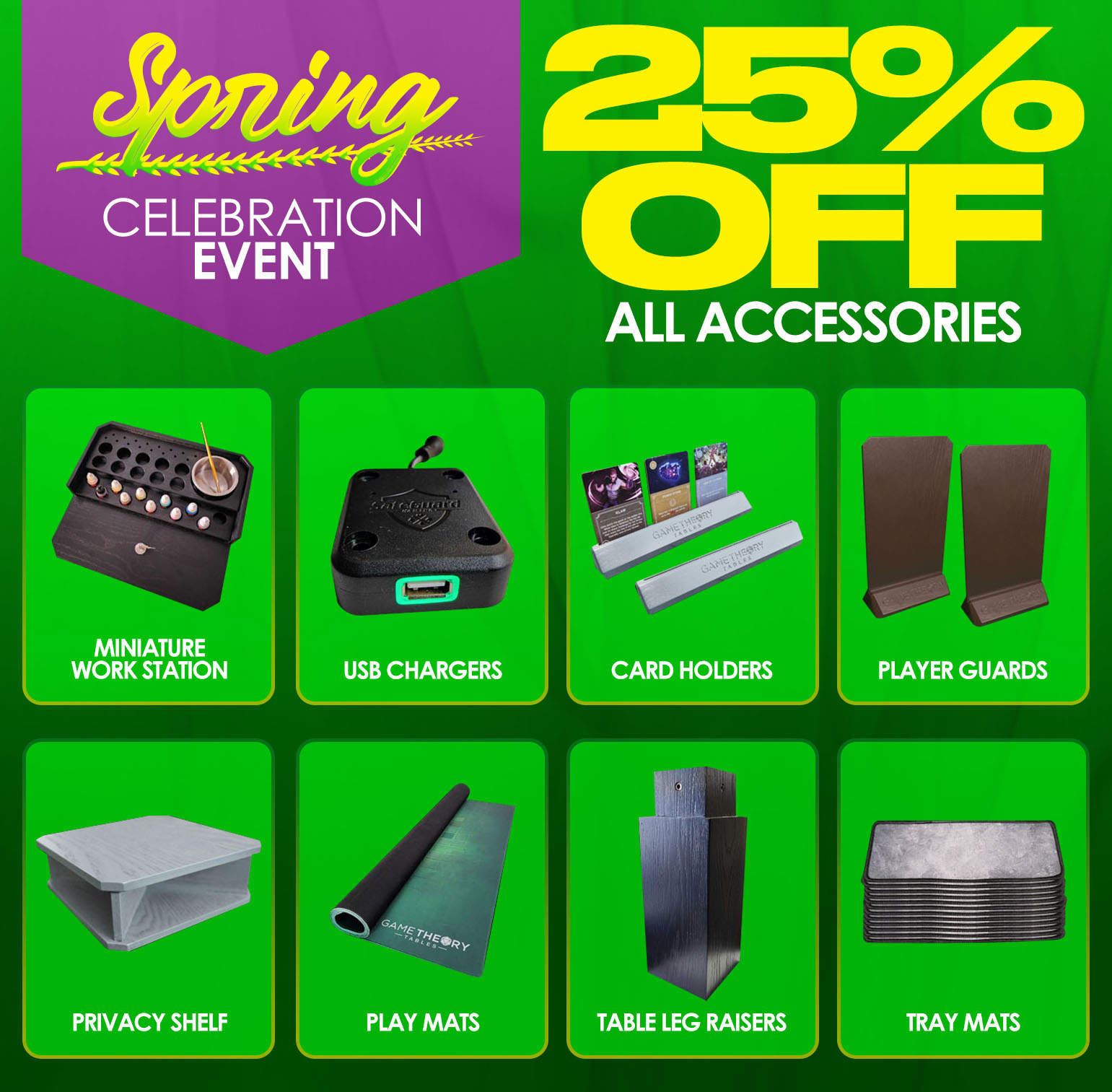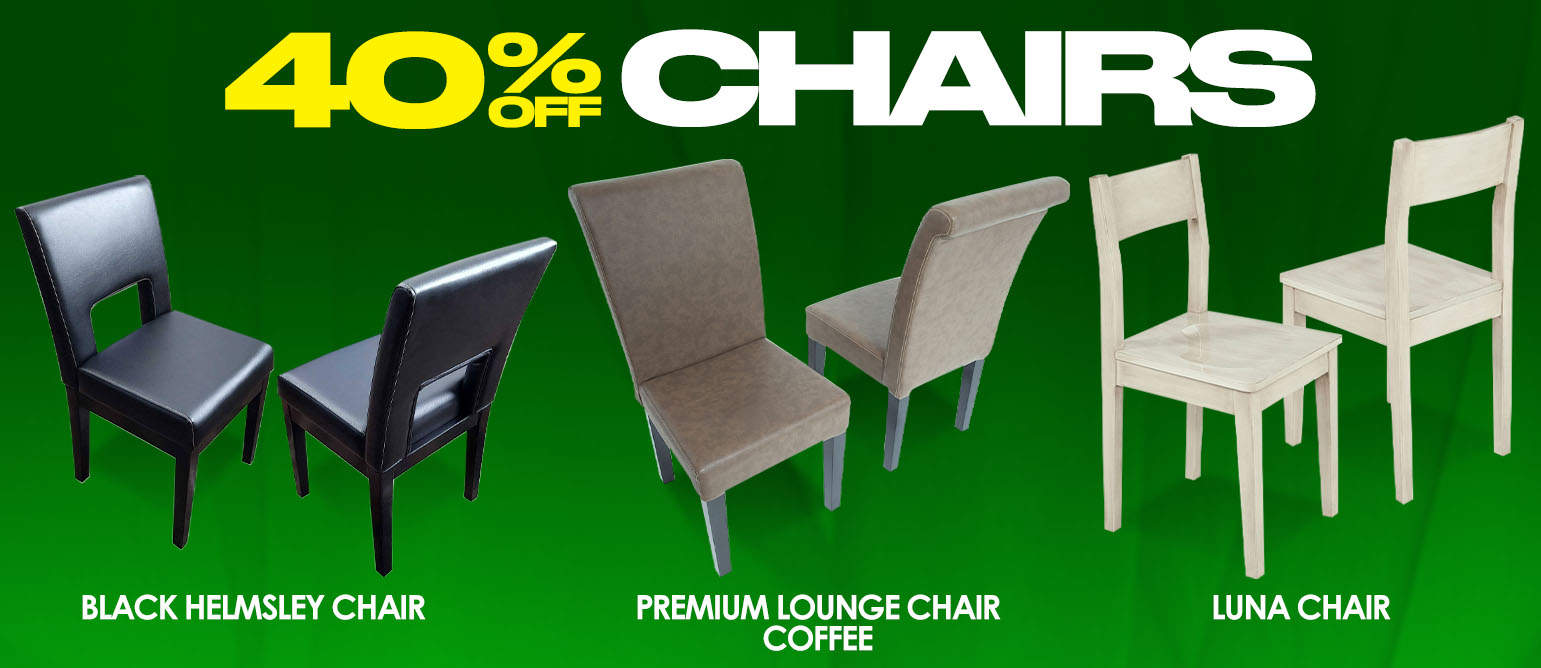 So what are you waiting for? Let's celebrate spring and transform how you spend quality time with your friends and family!